My beautiful witch - Chapter 1
On the first day Irene came in as a maid at Bolton Castle, there was a lot of noise in the castle.
Long, smooth silver hair that goes down to the waist,
While there is a glimmer of color, on the other hand, A dazzling beauty that exudes pure beauty, a shabby maid
A prominent body that cannot be hidden by blessings to the chest and buttocks.
It was a look that could not help but be driven by lust for a man. Because of that, rumors about Irene in the middle were also plentiful.
"They said that she was a princess of someplace. She was sold as a slave because the kingdom was destroyed by war?"
"I heard that she is the daughter of a witch who lives in the Black Mountains at the end of the continent?"
"Hey? You mean the witch in the legend?"
"Yeah! Such a terrifying women that's unlucky."
"Honestly, I'm not sure if she is a terrifying women . With that cutely pretty face and the color that flows all over her body… If I only looked at her for a moment as she passed. Would not I have done everything whatever she asked for ?"
"Really? Are you the one  who dont listened to your wife?"
It was too much of an interest to be poured out on one slave maid who did nothing but chores.
Naturally, Irene's daily life was inversely proportional to that, making it difficult.
"Irene, take all of these."
A maid with a freckled nose and bitter eyes pointed to a large laundry tub.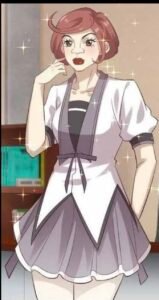 "Hey, all this? It seems impossible for me to do it alone, Sarah…"
At that, a maid named Sarah snorted as if to listen.
"Is it unreasonable? When I first came to Bolton Castle, I did more laundry by myself."
In fact, it had never happened, but Sarah brazenly put up a lie. I'm doing this because I want to hurt blood anyway. From the beginning, Sarah had no intention of listening to Irene's words.
From the day Irene came in, all the men in the castle were busy wandering around her. It was also common to sneak in to help Irene or secretly give her food to win the favor of Irene. Naturally, she had no choice but to be hated by the other maids.
"Okay."
Knowing that protesting would be of no use, Irene didn't say any more, and carry the heavy laundry basket
Momogang :want to read whole novel .cant wait for next chapter.click here